Most travelers visiting Uganda are concerned with how on how to travel safely to Uganda. Well, safety travel is a broad topic that comprises health, life, belongings and money safeguarding and security. In a third world country like Uganda, tourists are always sceptical about their safety and security while travelling. This is why "is it safe to travel to Uganda?" one of the  frequently asked question among clients who wish to take on a safari tour in Uganda. The affirmative answer is  "yes)", Uganda is a safe and secure destination for all travellers. However, like any other place in the world, there are unforeseen or unprecedented instances that would compromise the safety and security of tourists during their travel.
The safety of the tourists on Uganda safaris is the responsibility of the tour company and the clients themselves. The Tour company does whatever is within its means to provide a safe travel experience, for example by arranging the most secure tourism utilities possible right from the accommodation, transport, and park activities to the safari driver-guide. The tourists also have to take and exercise common safety precautions to have a smooth and innocuous safari trip. Note that there are no divine safety tips for travelling in Uganda, anything thought of or done that can create a safe and secure environment should be taken into account.
We have complied some Travel safety tips based on our expertise which we think would be helpful to tourists wishing to explore Uganda on their next vacation.
Make a budget plan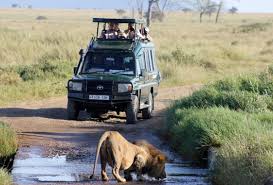 There is some sense of insecurity created when you run out of funds especially when you are in a foreign place. To avoid this awkward feeling, you need to make a proper budget plan for the funds to spend on your safari trip. Ensure to go for travel items that are within your means. Do not get carried away or excited when you land on something interesting or attractive but not planned for. Restrain yourself from spending unnecessarily and lavishly because you may get broke. Lack of money in a foreign land can bring fear and tension thus ruining your trip and the whole experience. Therefore, make a proper budget plan for your expenditure and ensure to reserve some money for emergencies.
Visit your medical personnel before travel
Before embarking on a plane, visit your personal doctor to advise you whether you are able to travel to Uganda, especially for persons with serious illnesses. Also,seek advice from your doctor on which medicine and antibiotics to take in case any of the diseases like malaria, typhoid, cold and flu  befall during your Uganda safari.
Vaccinate against Covid-19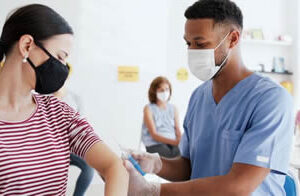 In  2019, Uganda was hit by the deadly Covid-19 which affected many businesses and killed a lot of people. You are therefore advised to take all doses of covid19 before traveling to Uganda.   The Jab boosts up your immunity and immensely fights against the virus thus lowering the chances of getting greatly affected. Covid-19 vaccination is free in any country and there are various types of vaccines to take, namely Astra Zenac, Modena, Johnson and Johnson, Pfizer and so forth. Choose the best option for you and get vaccinated to travel safely in Uganda. Vaccinated travellers are easily allowed into Uganda.
Follow the Covid-19 SOP
Even after vaccination, travelers to Uganda are advised to observe the Standard Operating Procedures of Covid19 to avoid further contractions. You can still get infected with covid19 if you do not observe the SOP's even after full vaccination. The  SOPs include social distancing, wearing masks, hand sanitizing and avoiding crowds. Our advice is to follow the Covid-19 SOPs at all times while travelling in Uganda to be on the safe side.
Purchase Personal Insurance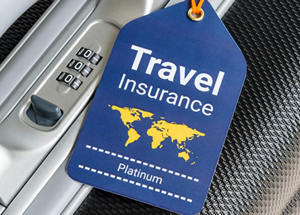 Travel insurance is essential when traveling to Uganda. The insurance covers all costs and expenses in case of any accidents and losses on your Uganda safari.
Pack hygiene and sanitation items
Keeping your body clean is one of preventing sickness on your safari. A hygienic body is a healthy one!  To keep yourself away from bacteria and germs that cause communicable diseases, you have to maintain hygiene.
Packing hygiene and sanitation items like towels, body lotion, soap, hand sanitiser, bathing sponge, toothbrush and paste and many more is highly advised.
Travel with a Reputable Tour Company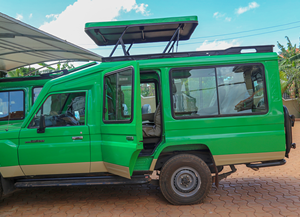 A tour company is your caretaker while exploring Uganda. Travelling with a reputable tour operator guarantees safety and security. The established tour agents organise safe and secure tour utilities right from the accommodation facilities, car hire/transport and the park activities to engage in. Travel agencies never go for services that are not up to the standard. Reputable tour companies are all about keeping a clean record of their name. Gorilla Trek Africa is one of the best travel operators in Uganda and the whole of East Africa.
Visit Renowned Safe and Secure Destinations
We all like to explore unknown places, areas that have never been discovered or experienced by other people but sometimes you need to tame your aspirations and be precautious for the good of your safety. While in Uganda, visit places that are safe and sound and security is tight. All national parks in Uganda are safe and secure, there has been no significant security threatening incidents in any of the protected areas.
Make Full Use of Electronic Transaction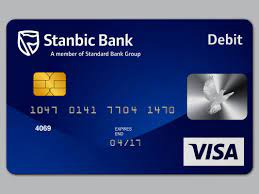 You are reminded to make full use of electronic transactions to avoid carrying large amounts of money. It is best for tourists to Uganda to credit their visa cards and make full use of them during their safari tours. The good thing is that most tourism services have embraced cashless transactions notably the lodges and hotels, tour companies, national parks, supermarkets, craft shops and other amenities.
Follow your guide's instructions at all time
When travelling with a tour company, you are given a safari guide to lead you to the various tourist destinations in the itinerary. Travellers are advised to heed the guide's advice at all times during the safari trip. Travel  guides are local experts who know how everything in the wilderness and how places operate. Their advice and guidance must be critically followed during game drives because it involves encountering wild animals. These exotic creatures are very dangerous especially when one intrudes on their territories and privacy.
To be on the safe side, take the guide's advice.