Are you getting ready for your primate trekking experiences? Planning to trek gorillas, chimpanzees or golden monkeys in Africa? Basic knowledge of the standard Operating Procedures is essential for everyone visiting primates in Africa. YES, even after opening gorilla and chimpanzee parks for tourist, conservation bodies have put strict corona virus measures to ensure safety of the endangered species. Mountain gorilla's and chimpanzees are susceptible to human communicable diseases of which corona virus is among. Are you visiting for mountain gorillas? The endangered species survive in the jungles of Bwindi Impenetrable Forest, Mgahinga Gorilla National Park, Volcanoes National Park and Virunga National Park. Golden monkeys live in Mgahinga and Volcanoes National Park while chimpanzees live in Kibale Forest National Park Uganda and Nyungwe Forest National Park in Rwanda. To avoid embarrassment and disappointment on your dday, check the standard Operating procedures for primate trekking in Africa with Gorilla Trek Africa. These include: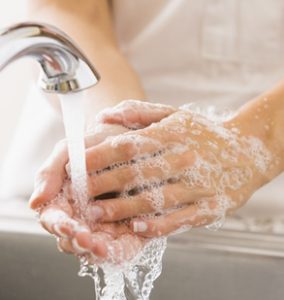 1. All travelers must wash hands thoroughly with running water and soap
2. Temperature tests must be taken during the pre trekking briefing
3. Negative covid19 test results taken in 72 hours back is a must have for everyone visiting the primates
4. Leather/gardening gloves help travelers not to touch directly on the surface or tree branches touched by other travelers
5. All park rangers and wardens must test negative for covid19
6. Travelers trekking gorillas should be briefed in their groups of eight contrary to the past when the entire crew of more than 60 people would be briefed once
7. You must sanitize regularly
8. Any traveler showing any kinds of sickness, headache, high temperatures, flue and cough should not be allowed to visit the primates
9. Only 6 travelers are allowed to visit a chimpanzee community
10. The time spent with the primates is strictly one hour
11. Keep a distance of ten meters away from the mountain gorillas, chimpanzees or golden monkeys
12. All travelers and park rangers must wear a mask
13. Travelers are asked to carry light bags. Porters are not allowed at the moment due to the limited number required near the endangered primates
14. Travelers must keep a distance of at least 2 meters from each other (social distancing)
15. After meeting the gorillas or chimpanzees or golden monkeys, travelers are required to re wash hands or sanitize before departing
16. While in the jungle, park rangers allow several breaks to allow travelers put off masks and breath fresh air.
Other rules and regulations of primate trekking in Africa
Besides the covid19 standard operating procedures, the other guidelines for trekking mountain gorillas and chimpanzees in Uganda, Rwanda and Congo include:
• Do not use flashlight cameras
• Keep within your group (avoid splitting from the group)
• Turn back your face when sneezing, coughing in the presence of the primates
• Do not touch the gorillas
• Do not litter in the park. Leave only the foot stamps
• Children aged below 15 years are not allowed to trek the primates
• Keep your voices low. Talking loud irritates the endangered primates
In general, observing the corona virus Standard Operating Procedures is key for everyone visiting to see mountain gorillas and the chimpanzees in Africa. For more travel advice and tips, contact Gorilla Trek Africa, the number safari company in Uganda, Rwanda and the Democratic Republic of Congo.