The 4 days tour to Bwindi NP and Mgahinga NP is an opportunity for one to look into the eyes of the mountain gorillas and enjoy the sights of the playful golden monkeys in the Mgahinga Gorilla Park that strides the border between Rwanda, D.R Congo and Uganda. You will also enjoy an interaction with batwa pygmies, the traditional dwellers of Bwindi Forest
Trip summary
Day 1: Transfer to Bwindi NP
Day 2: Gorilla tracking and community walk
Day 3: Drive to Mgahinga Gorilla Park for Golden monkey tracking
Day 4: Transfer back to Kampala
Day 1: Transfer to Bwindi NP.
In the morning, you will be picked from your hotel in Kampala and drive southwards to Bwindi National park, with en route stops for sightseeing at the equator and lunch in Mbarara. Dinner and overnight at Travelers' Rest hotel (budget)/ Ichumbi Gorilla lodge / L. Mulehe Safari lodge (deluxe) Four Gorillas lodge / Gorilla heights lodge (luxury)
Day 2: Gorilla tracking and community walk.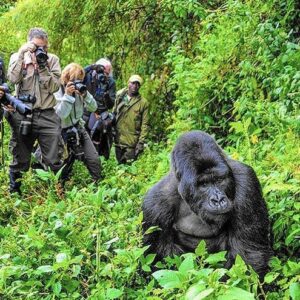 In the morning, assemble at the park headquarters for briefing from the park rangers about the dos and don'ts while with the gorillas. Proceed for the memorable adventure in the forest, as you search for these gentle giants. Once you meet them, you will be allowed to stay with them for a maximum of one hour, then return to the starting point to meet your driver guide for a transfer back to the Lodge for lunch and relaxation. In the evening, you may go for a community tour to the Batwa village or take a canoe ride on any of the nearby lakes depending on the lodge you will sleep at. Overnight at day 1
Day 3: Drive to Mgahinga Gorilla Park for Golden monkey tracking
In the morning, you will be transferred to Mgahinga Gorilla Park, reaching the park headquarters early by 7am for briefing before proceeding to track golden monkeys along the slopes of Mt. Mgahinga. You will later return to your lodge for lunch and relaxation. Overnight at Travelers' Rest hotel (budget)/ Ichumbi Gorilla lodge / L. Mulehe Safari lodge (deluxe) Four Gorillas lodge / Gorilla heights lodge (luxury)
Day 4: Transfer back to Kampala.

In the morning you will transfer back to Kampala with en route stop over at Igongo cultural Centre to learn about the rich history of Ankole kingdom and later proceed to Entebbe for drop off at your hotel or airport.
Included are;
-Gorilla permits
-Golden monkey permits
-Full time English-speaking guide
-4x4 private safari vehicle and fuel
-accommodation on full board including non-premium drinks
-Park entry fees
Excluded; Country visas, tips, alcoholic beverages, and any other activity not included in the itinerary.


.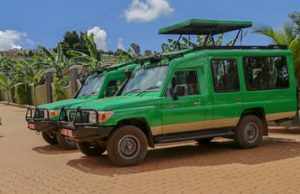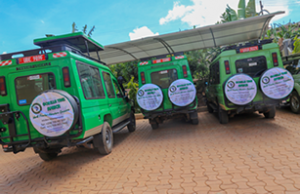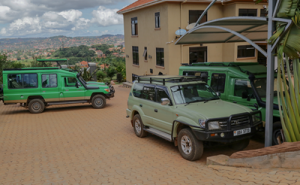 .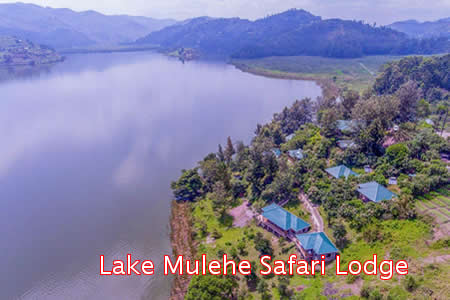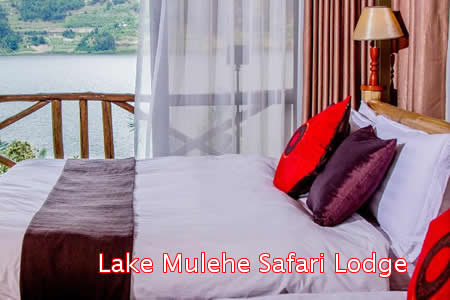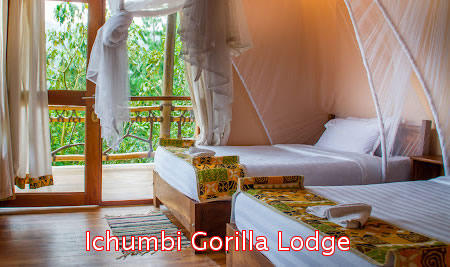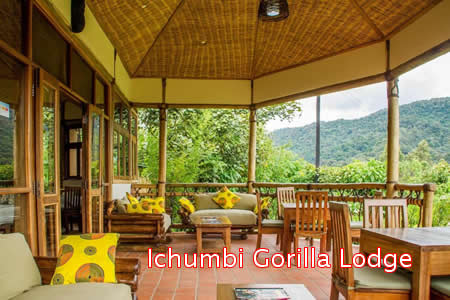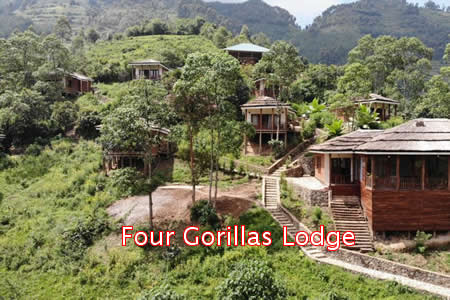 .
Mandatory hand washing
Mandatory face masking
Keep a distance of 2 meters away
Before boarding your plane, you will be required to show your covid 19 negative test results which should be valid for not more than 72hrs (applies for both Rwanda and Uganda)
Also you are supposed to fill a locator form (link below) which you will also be asked before boarding (failure to have it, you will be denied boarding)
Once you arrive in Kigali, you will take another covid 19 test and be in self quarantine at any of the chosen hotels in Kigali for 24hrs as you wait for your covid 19 test results
You will then start your tour after your results have returned and you are proved negative
These results expire every after 72hrs, hence if your tour is still going on, you will need another test to allow you enter any other park or do any other activity after 72hrs of your test. (This applies to Rwanda only, not Uganda)
Before departure from Rwanda or Uganda, you need to do another covid 19 test not more than 72hrs before your departure as you will be required to present your results before boarding your departure flight.
While on your tour, you are advised to carry your masks and maintain social distance whenever you are in the public
.
For any inquiries, booking and travel related questions, Speak to Nelson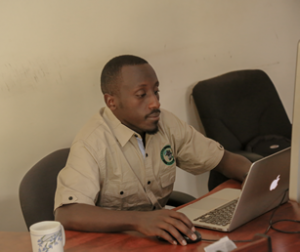 .
.