This year the Republic of Rwanda will be celebrating the 12th Kwita Izina on september 2nd 2016 according to the Rwanda Development Board (RDB) the country's tourism government body. The Kwita Izina / gorilla naming ceremony has become a very fundamental occasion in the history of Rwanda's tourism where new born gorilla babies within the past year are given names. In the traditional Africa society, the birth of a child is considered a blessing and hence a big feast is enjoyed to celebrate the gift of a child.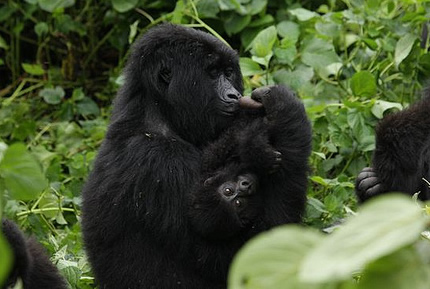 Rwanda celebrates the birth of new gorillas to show the importance of a life of a gorilla. Mountain gorillas are the major attractions in Rwanda, and Rwanda's unique trade mark in Africa's tourism. After the horric genocide of Rwanda, Gorilla tourism has been the ray of hope for Rwanda for Rwanda's economy.
This years Gorilla naming celebration is under the theme "United in driving growth for conservation" which will be highlighted in a two day exhibition and a forum on conservation to showcase the country's commitment to ecotourism. Rwanda is expecting to receive more international coverage since the Gorilla naming ceremony shall be taking place during the World tourism month therefore will share the same theme of conservation and sustainability of nature hence the gorilla tourism massage will be dread globally highlighting Rwanda as the only destination for gorilla trekking.
The Kwita Izina is celebrated annually as a government initiative to promote and highlight the importance of gorilla tourism and the general Rwanda tourism industry and attract more visitors to the country. Revenue generated from tourism totaled US$304 million in 2014 and US$318 million in 2015. The government aims to increase revenues from the sector to US$627 million by 2020