Could you be planning to spend your Christmas holiday on a safari away from home? Rwanda is one of the best destinations for Christmas safaris offering a variety of fun-filled vacation experiences to her visitors ranging from wildlife and adventure to cultural and historical encounters.
The abundance of high quality accommodation facilities coupled with a good transport and communication network around the country always give visitors a sense of being home away from home. The facilities are fully equipped with full board meals including both local and international dishes and beverages.
For adventure and wildlife-loving travellers, Rwanda is arguably the most ideal destination to visit. The "Land of A Thousand Hills" offers some of the best adventure and wildlife experiences on the African continent.
What to do and see on your Christmas holiday tours in Rwanda
Gorilla trekking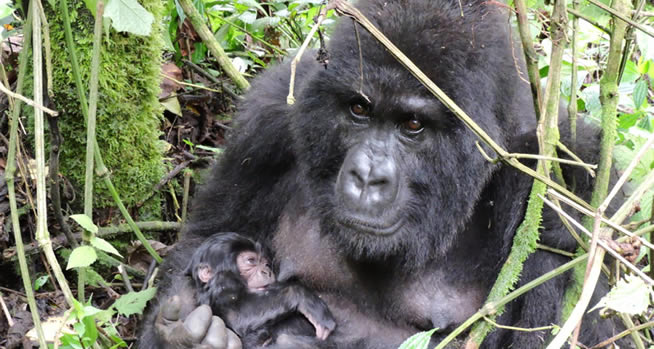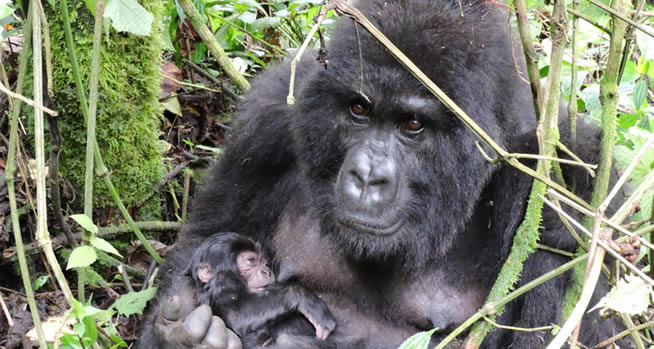 Gorilla trekking is Rwanda's prime tourist activity which takes place in Volcanoes National Park, a home to the endangered mountain gorillas in the northwest of the country. The park protects over 350 mountain gorillas out of which 10 groups have been habituated for trekkers to visit. Gorillas share about 98% of the human DNA which makes them our closest relatives in the wild where they exhibit a variety of human-like behaviour, even in the presence of their visitors.
The gorilla conservation rules require that each habituated gorilla family is visited once per day by a group of 8 trekkers or less who are permitted to spend one hour in their presence. Once in the presence of gorillas, trekkers are advised to maintain silence and avoid direct eye contact with them in order not to provoke them in any way. Gorillas are generally calm and peaceful but can easily charge and attack visitors if they sense any provocation or aggression from them.
The whole experience of trekking gorillas in Volcanoes National Park is an adventure which begins with trekking through a montane rainforest while looking for your allocated gorilla group. There is a lot to see and experience along the way including a variety of bird species, mammals and insects. Many travellers have described gorilla trekking as one of the best wildlife experiences in the world.
Golden monkey tracking
Many trekkers want to combine gorilla trekking with tracking the endangered golden monkeys too for a complete primate experience in Volcanoes national park. These are arguable the most stunning monkey subspecies whose bodies are covered with a combination of both golden and grey fur. Golden monkeys are rarely seen in the park but trackers are assured of seeing them with the help of expert guides who always locate them using their huge experience with the primates.
Chimpanzee tracking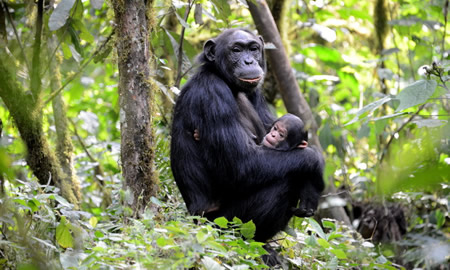 Rwanda is hugely blessed with primates, in addition to tracking the endangered mountain gorillas and golden monkeys in volcanoes National Park, travellers can still enjoy more primate experience by tracking the amazing chimpanzees in Nyungwe National Park in the south of the country.
The park is popularly known for its impressive primate presence of up to 13 species which include chimps, monkeys, baboons, among others. The huge presence of primates in the park means that travellers can be assured of meeting several of them while moving around this iconic habitat. Like gorillas, chimpanzees also share 98% of the human DNA and this can easily be seen through the human-like way they do their stuff in the wild.
Game viewing
How about spending your Christmas holiday watching some of the most amazing game species in Rwanda's only savannah game reserve, Akagera National Park. The park is located in the east of the country along the border with Tanzania.
Akagera National Park is now home to the famous Africa "big five" game which include lion, leopard, elephant, buffalo and rhino. It is one of the few parks in the region where the set can be seen in one protected area.
In addition to the "big five," visitors to Akagera can see a variety of other game species including zebra, giraffe, antelopes, hyenas, hippos, warthog, among others. Addition experiences travellers can enjoy in the park include a relaxing and rewarding boat cruise on Lake Ihema, nature walks, community tours, and more.
Bird watching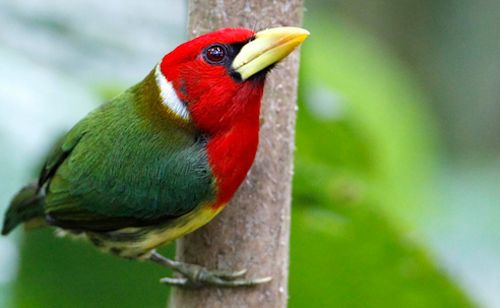 Rwanda has got a variety of bird species which can be spotted in different locations around the country. Major bird-viewing sites in Rwanda include parks like Nyungwe National Park, Akagera National Park and Gishwati Mukura National Park. Bird enthusiasts have a chance to see some of the rarest species including Rift Valley endemics.
Canopy and nature walks
Travellers usually crown their wildlife encounters in Rwanda with a breathtaking canopy walk experience in Nyungwe National Park. The walk along a 70m high suspended bridge in the park's forests offers an exhilarating experience to the visitors. The 160m long walkway gives travellers amazing views of the beautiful rolling hills, valleys and plains surrounding the park as viewed over the top of the forest. Parks also organise guided nature walks through which travellers are led via different trails to see the beauty of nature. Common sightings during walks include several species like birds, mammals, butterflies, several vegetation species, among others.
Cultural and historical tours
A Rwanda safari is always incomplete without a cultural and historical tours to some of the country's important sites. A Rwanda cultural tour includes visits to a variety of sites including the King Palaces, community tours, market tours, development centres, among others. A Rwanda historical tour includes visits to sites like genocide memorials, national museums, ancient palaces, among others.