The Greater Virunga Transboundary Landscape (GVTL), 15,155sq.km is a network of 11 interconnecting protected areas in Uganda, DR Congo, and Rwanda. They are linked by a series of wildlife corridors. From Virunga national park in Congo to Toro Semliki wildlife reserve and Rwenzori mountains in western Uganda. The Rwindi plains in central Virunga Park connects up with Queen Elizabeth national park's southern sector called Ishasha wilderness, which is home to tree climbing lions.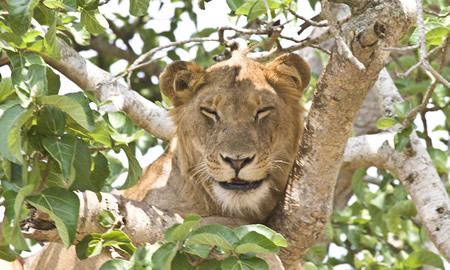 Going northwards is the Maramagambo forest reserve that connects Ishasha to the northern sector of QENP known as Kasenyi plains, where the Kazinga channel connects Lake Edward and Lake George. The eastern banks of Kasenyi are marked by the tropical forests of Kyambura gorge below in the rift valley escarpment that stretches through the crater filled lakes to the Sebitoli and Kihingami wetlands in Kibale forest and eventually to the Toro Semliki wildlife reserve on the southern shores of Lake Albert.
Greater Virunga is the ultimate destination for an African wildlife viewing safari. With opportunities to track mountain gorillas and chimpanzees. Encounter some central African species, such as the Congo buffalo and forest elephants and search for Albertine rift endemic species. In addition, there's spectacular scenery for keen photographers, visiting indigenous communities, and the comfort of food and accommodation provided.
Wildlife safaris in Greater Virunga Landscape 
You can visit a single or multiple parks on safari through a tour operator and guide, who will craft an itinerary based on your interests. A tour around the Virunga area offers opportunities for wildlife safari including gorilla trekking in Uganda, Rwanda, and DR Congo. Those who like mountain climbing can go hiking in the Rwenzori or Mufumbiro ranges including Nyiragongo, Africa's most active volcano. With time, there's definitely more things to see and do on the greater Virunga wildlife tour.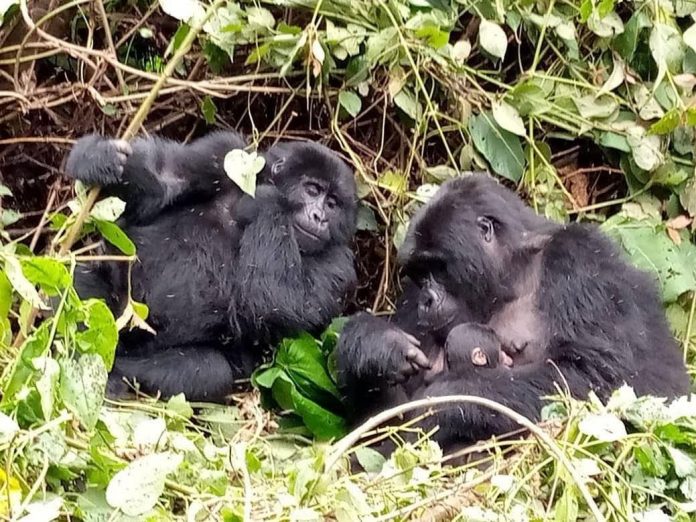 In Uganda, you can visit Rwenzori mountains, Queen Elizabeth, Bwindi impenetrable forest, Mgahinga, and Kibale forest national parks. Queen Elizabeth Conservation Area alone includes several wildlife reserves such as Kyambura gorge and Kyambura which offer chimpanzee tracking experience. While in Bwindi, you can hike the Rutshuru trail in the Buhoma gorilla sector to reach Sarambwe nature reserve in DR Congo. From the top of Rutshuru hill, you can enjoy views of the Albertine rift valley. Those intending to visit Rwanda, Volcanoes national park, Rugezi swamp and the northern lakes including the twin lakes of Burera and Ruhondo. Virunga national park and Sarambwe nature reserve are found in eastern DR Congo. In 2 weeks, you can visit most of these sites if you combine both road travel and flying safaris to save time.
Transboundary conservation and tourism
The bioregion contains different fragile ecosystems ranging from Afroalpine on the higher slopes of Mt. Rwenzori and Karisimbi volcano, Afromontane dense tropical forests, steppes and savanna plains to papyrus swamps, lakes and rivers. The zone is rich in biodiversity as indicated by the number of different species of plants and animals including 22 primate species, over 700 birds, and 210 mammal species.
There are Albertine rift endemic species including golden monkeys. There are over 2 million people with 200–300 individuals per km2 on average who live around and depend on nature through subsistence agriculture, fishing, water, and food collection which puts pressure on wildlife. Although each country has its own challenges, human activities are responsible for the loss of about 8% of forest cover across the landscape.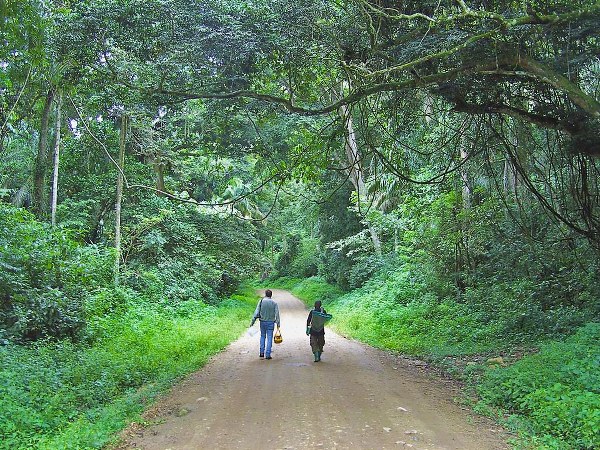 Protecting the Greater Virunga Landscape is a difficult task at hand. According to the Centre for International Forestry Research (CIFOR), tourism and conservation have great potential to support rural development and prevent such a loss of biodiversity. What would be hard for a single country to manage, therefore, the Greater Virunga Transboundary Collaboration (GVTC), a conservation agreement, was formed in 2013 to enhance cross border tourism development, law enforcement, community conservation, and land management. The institutions involved include Uganda Wildlife Authority (UWA), Rwanda Development Board (RDB), and Congolese Institute for Nature Conservation (ICCN).
Protecting this large landscape requires excellent coordination. The rangers from the 3 countries work together properly to patrol and monitor the parks against poachers. It is one of the toughest jobs ever given that they must conduct patrols day and night. The presence of over 100 active armed rebel groups in eastern DR Congo is a big challenge faced by Virunga rangers whilst protecting the parks.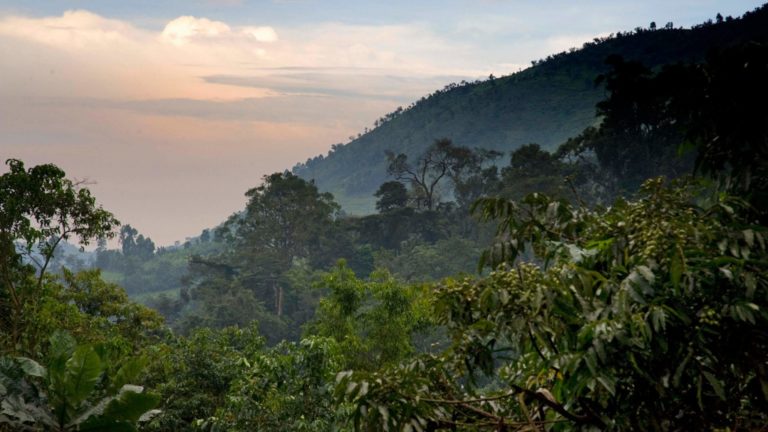 Virunga national park, a UNESCO World heritage site in danger, has been closed since 2021 following the outbreak of covid-19 and an attack on park headquarters that left 6 people dead. Travelers must know the updates on the security situation before traveling to DR Congo. While it is currently not possible to trek gorillas or climb the Nyiragongo volcano, you shouldn't miss out on traveling to DR Congo given that she is a major part of the Greater Virunga wildlife tour. Now you can still tour Goma's lava fields, ride horses in Masisi Town, unwind on Tchegera Island, and engage in water activities like stand-up paddle boarding and boat rides on Lake Kivu.
The greater Virunga wildlife tours in Uganda and Rwanda, which are both secure countries, are most readily available for booking through a tour operator. Gorilla trekking is one of the best bucket list adventures to do in Africa. Besides, another primate experience found only in the Virunga is golden monkey tracking available in Mgahinga gorilla and Volcanoes national parks.
Central African species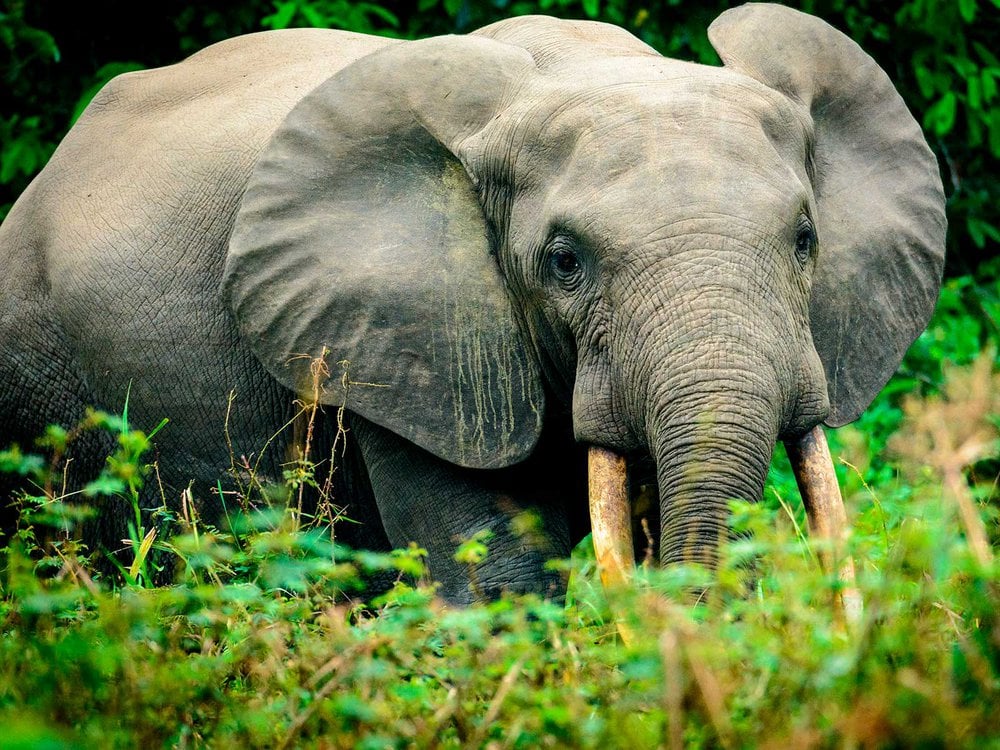 Those intending to see Central African wildlife without going to DR Congo, the Virunga wildlife tour offers opportunities to track forest elephants and buffaloes, the Bongo in Semliki valley. Since the Queen Elizabeth national park interconnects with Virunga national park, wildlife uses it as a corridor. These include forest elephants and Congo buffalo, which can be seen in Ishasha wilderness area. The Bongo was recently seen in Semliki national park, where the Great Ituri forest of the Congo River basin extends into Uganda's borders. Semliki is famous for harbouring 40% of Uganda's total bird species, making for an excellent birding safari destination. There are central African bird species such as piping hornbill and Congo eagle serpent.
Supporting the surrounding community 
The villages around the national parks in Virunga area have unique arts and crafts in their original forms. People continue to rely on the exploitation of natural resources, and so the GVTC has been supporting them to set up alternative sources of income including goat keeping and cultural performances with focus on the Batwa pygmies and women in tourism. For the traveller thinking about how to travel responsibly and how to give back to the local communities, there are opportunities to visit Batwa trail in Mgahinga, which the GVTC helped make a viable tourist offering. The GVTC intends to make the Greater Virunga Landscape a singular destination. The expansion of road networks makes it easier for visitors to reach the national parks by road or air.