If you are planning to explore Uganda on your next vacation, there are certain things you should consider to make your safari trip a memorable one. Uganda safaris offer you a wide range of interesting experiences such as gorilla trekking in Bwindi Forest, game viewing,  birding watching, chimpanzee tracking, mountaineering and cultural tours among others rewarding you with a lifetime experience.  Travelling  to Uganda, just like any other overseas destination comes with a lot of excitement, but if you do not put your cards right the excitement might turn into misery even before you board a plane. In this article, Gorilla Trek Africa guides you on top things to consider before you travel to Uganda.
1. Check your Passport
The passport is the main official travel document that enables a person to travel from one country to another. Without it, you cannot be allowed into Uganda, unless your home country has a bilateral agreement with Uganda to let its citizens use any other document. We advise checking the validity of your passport if planning your next travel to Uganda. It must be 6 months valid to its expiry date, below that you will not be permitted into entering Uganda.
2. Acquire a Visa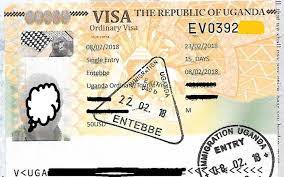 The passport is not enough to travel to Uganda unless there is an agreement of free border movement between your country and Uganda. As a traveller, you must acquire a Uganda visa. There are two methods of Uganda visa application which are online application and physical application. For an online application, you simply visit the Uganda Ministry of Internal Affairs Portal, send an email inquiring about the Visa acquisition. They will reply promptly and take you through the procedure till they confirm your application by sending a reference number and confirmation letter which you will present at the Entebbe Airport for the visa to be stamped in. For physical application, you visit the Uganda Embassy or consulate in your home country where you are guided to go about the application. You can as well fly to Uganda and apply for the Visa at Entebbe Airport immigration point but this is no longer a reliable method ever since covid-19 broke out. It was phased out by the authorities. Uganda visa costs 50 US dollars.
3. Buy an Air Ticket Earlier
The air flight fares keep fluctuating from time to time depending on the travel seasons. You are advised to buy your air ticket to Uganda earlier to take advantage of the low prices prevailing at the time. Note your travel dates and send them to your local tour operators to be able to arrange a smooth and convenient pickup for you when you land at the airport.
4. Purchase a Personal Travel Insurance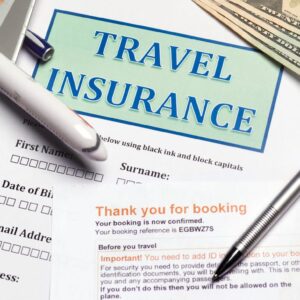 Personal travel insurance is normally excluded from the quotation of the tour safari packages offered by tour operators but it is a necessity while travelling to a foreign destination like Uganda.
Personal travel insurance protects you from incurring unforeseeable and unplanned expenses like medical emergencies and theft of your valuables during the Uganda safari trip. Purchase travel insurance through your credit card to guarantee you safety and peace of mind on the safari.
5. Credit your Visa Card
Most of the countries in the world are migrating from cash to cashless economies. While planning for the Uganda travel ensure to deposit money on your visa card to conveniently pay for personal travel amenities which are not included in the Quotation of the tour package. For instance, you may want to have a special meal at a swanky restaurant but not included in the itinerary or purchase luxuries like wines, cigarettes and souvenirs at the lodge or any other place. A visa card could save the day. Carrying a Visa card saves from carrying bulky cash which is so dangerous in a third world country like Uganda where pickpocketing or any other kind of theft is highly likely.
6. Get some Cash
Although Uganda is embracing cashless payment, there are some instances where the use of cash is inevitable for example tipping tour service personnel (porters, safari guides, park rangers and hotel staff) and buying petty items like crafts, drinks and snacks. Get some cash from your bank, most preferably US dollars because they are the most popular forex currency in the country. Carry 2009 and above us dollar notes as they are the most accepted ones around the various forex financial institutions. Cash can also be withdrawn in Uganda from ATMs of the various bank brands that accept visa cards. Note that most of these ATMs remit Uganda shillings, there are a few with dollars.
7. Medications and Vaccinations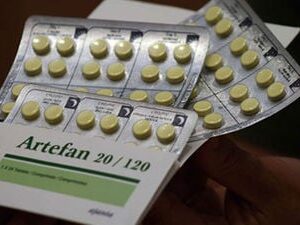 It is utterly disturbing to take medication on a vacation holiday but essential, especially for persons with underlying sicknesses. Before you travel to Uganda, visit your doctor to inform him/her about it and seek advice on the type of medicine to carry and the prescription.
A yellow fever vaccination card must be presented while entering Uganda. A negative PCR covid-19 test was added on the medication certificates needed to enter into Uganda. The PCR Covid-19 test must be taken 72 hours before your flight to Uganda. You are also supposed to take the test while leaving Uganda. Travellers to Uganda are advised to vaccinate against Covid-19 even though it is not a mandatory requirement to travel to the country. Pack facemasks and hand sanitiser since they are some of the tools used to prevent contracting covid-19. Wearing a facemask while in public places is compulsory in Uganda.
Note: The covid-19 guidelines aforementioned are in operation as I write this article but can change any time.
Anti-malarial tablets and antibiotics must be packed. Uganda is a tropical country infested with mosquitoes hence a high likelihood of contracting malaria. You are advised to carry anti-malarial tablets to prevent yourself from getting the deadly scourge. Antibiotics must also be added to your kitty to protect you from other infections.
8. Know the kind of clothes to carry
Straddled by the Equator, Uganda receives an average temperature of 28 Degree Celsius throughout the year. The area is such a hot place, you have to wear clothes with one or two layers.
However, the temperatures normally reduce at night to about 19-14 degrees Celsius, especially in Kigezi highlands where Bwindi impenetrable national park is found. It can also rain any time regardless of the climatic season. We suggest that you carry a raincoat and a jacket for such kind of weather. Avoid packing skimpy clothes, the Ugandan society is somehow conserved particularly the people in the remote areas. Revealing clothes demean society's morality.
For more travel information on Uganda safari guide, contact us at Gorilla Trek Africa. Our professional reservation team will answer all your travel questions