For those who have been to Africa before, it's undeniable that Africa is an exclusive tourist destination worth visiting. Africa is the second largest continent in the world comprised of 54 countries. The continent's vast size comes along with endless beauties and worth exploring. Interestingly, each one of the 54 countries is unique in its own way offering exceptional travel experiences. A combination of beautiful plains, ancient cities, beaches, endangered wildlife, safaris, mountains, lakes, waterfalls, birds and hospitable people make your African safari memorable. Among the 54 countries that make up Africa, 10 countries have stood out as incomparable in offering memorable safari experiences. Gorilla Trek Africa brings you the top 10 must-visit African countries. These include among others:
Uganda –The Pearl of Africa
Dubbed the pearl of Africa, Uganda is a must-visit travel destination on your African safari. Located in East Africa, the small landlocked country is gifted by nature with abundant things to see and do.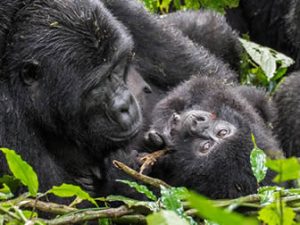 For primate lovers, Uganda is home to the highest number of endangered mountain gorillas dwelling in Bwindi Impenetrable Forest and Mgahinga gorilla national parks in southwestern Uganda. Mountain gorillas are a major attraction, which brings the highest number of travelers to Uganda pearl of Africa from all over the world. Interestingly, Uganda gorilla safaris are much cheaper at $600 per permit compared to $1500 in Rwanda. More still, Uganda is a safe destination where no tourism-related crimes have been registered for the past 20 years. The other popular national parks in Uganda include Murchison falls, Kibale Forest and Queen Elizabeth national parks among other game reserves and tropical rain forest scattered in all corners of this small country.
Rwanda – Land of A Thousand Hills
You cannot dare miss visiting the rolling beautiful hills of Rwanda after which the country was named the Land of A Thousand Hills.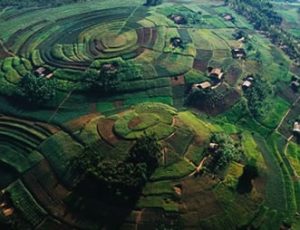 Rwanda is located in central Africa and is one of the most naturally blessed countries in Africa. Second, to Uganda, Rwanda shelters the second highest of mountain gorillas in Volcanoes National park. Other must-visit destinations in Rwanda include Nyungwe Forest National park known for chimpanzees and Akagera national park home to the big five games. Also, enjoy a boat cruise and sandy beaches of Lake Kivu which together makes a Rwanda safari a complete safari package.
Zimbabwe
The stunning Victoria fall ranked as the world's largest and strongest waterfall make Zimbabwe a must-visit travel destination in Africa.
The 1,708 meters (5,604ft) width and 108 meters (354ft) height make Victoria Falls exceptional. More still, Zimbabwe is blessed with 8 national parks with Hwange national park ranked as the largest park. the medieval city ruins mainly the Masvingo made of stone make Zimbabwe an exceptional destination,
Namibia
The dry deserts make Namibia the driest country in Africa. The top tourist attractions in Namibia include Atosha National Park, Fish River Canyon, Sossusvlei, Cape Cross, Swakopmund, Spitzkoppe, Caprivi Strip, Skeleton Coast, Twyfelfontein and Kolmanskop and Windhoek, the capital of Namibia. Also, Namibia is highly recommended for its eco-friendly tourism lodges including Kulala Desert, Wolwedas Dunes Lodge, and the Elegant B&B lodge among others.
Botswana
Do not miss visiting Okavango Delta, one of the seven wonders of Africa. Botswana has a lot to offer in terms of tourist attractions and activities which include Chobe National park, Tsodilo Hills, Nxai Pan National park, Tuli Block, Kgalagadi Transfrontier Park, Mokolodi game reserve, Moremi Game reserve, and Khama Rhino sanctuary among others.
South Africa
A combination of game reserves, cultural legacies, charming landscapes, and wine regions make South Africa a must-visit travel destination in Africa. Abundant wildlife including the "big five "game plus beautiful colonies of Penguins reward you with a memorable travel experience. Among the top tourist sites include Cape Town, Kruger National Park, Cradle of Humankind, Table mountain national park and the wine routes of the Western Cape among others.
Egypt
Egypt is a Centre for religious tourism in Africa. The rich history and ancient wonders of Egypt make this country a must visit destination in Africa. The famous Giza pyramids,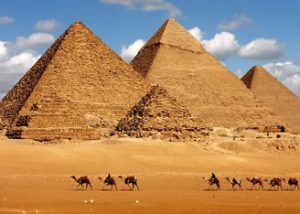 Valleys o the Kings, Abu Simbei Temples, Mortuary Temple of Hatshepsut and Luxor Temple and the Egyptian Museum, Islamic Cairo, White Desert, Alexandria, and St. Catherine's Monastery.
Tanzania has the highest number of national parks in Africa, which offer you numerous attractions and activities. The country has 16 national parks, 40 conservation areas and 29 game reserves offer you optional activities. Do not miss hiking to the summit of Mount Kilimanjaro elevating at 19,341 feet above sea level. The most visited parks in Tanzania include Ngorongoro conservation area, Selous game reserve, L Manyara and Serengeti national parks.
Morocco
The interesting history of Morocco attracts many travelers there. The country is believed to have been under numerous empires, which include Portuguese, Romans, French, Phoenicians, and Romans. A camel ride in the Merzouga desert, ancient cities, and Atlas Mountain are among the popular attractions in Morocco.
Kenya
Magical Kenya is one of the affordable and must visit safari destinations in Africa. The country is home to the "Big Five" plus many other wild animals and birds in different national parks. The tropical beaches, deserts, rain forests and Savannah plains offer you memorable safari experiences. Kenya's top national parks include Masai Mara, L. Nakura, Amboseli, Samburu and Tsavo national parks among other tourism spots.
In general, Africa, offers it all to meet, satisfy and even exceed your travel expectations. The continent is richly blessed by nature with abundant wildlife, vegetation, mountains, and birds, people among other natural features. Contact Gorilla Africa today, explore Africa and enjoy this memorable experience.
RELATED TOURS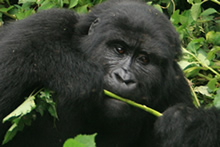 A 7 days Gorilla trekking in Volcanoes National Park, the home of mountain gorillas in Rwanda. This is the best trip for primates enthusiasts!
Enjoy gorilla trekking in both countries – Rwanda & Uganda. Do not miss golden monkeys tracking in either Mgahinga or Volcanoes national parks.
Gorilla safari to Uganda's Bwindi national park and wildlife viewing along the Kazinga channel and on a game drive in Queen Elizabeth national park.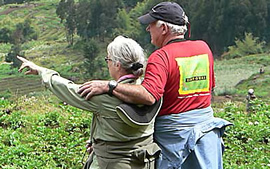 The 6 Days Uganda Gorilla safari takes you to Bwindi national park, Kibale national park for chimps trekking & Murchison falls national park for an amazing view of the waterfalls.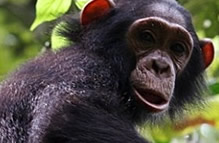 Adventurous taking you to see Uganda's prime National parks like Queen Elizabeth for wildlife, Bwindi for gorilla tours, Kibale for Chimps
A Grand Safari in Uganda that includes Uganda Culture, Gorilla Trekking, chimps trekking, Murchison falls & Lake Mburo tour. This is one of the most rewarding trips offering much to see in less time!
Explore DR Congo for gorilla trekking in Virunga National park; go hiking Nyiragongo Volcano and track gorillas again in Volcanoes, Rwanda.
To book a wildlife safari in Uganda and Rwanda,