The 26th Commonwealth Heads of Governments Meetings that was scheduled for 22nd to 27th June in Kigali RwandaRwanda is called off. YES, given the infectious nature of Coronavirus, the calling off of the 2020 CHOGM conference was inevitable. The whole world is currently striving to prevent the further spread of the deadly Virus which started in December 2019 in Huwan China. Since then, Covid19 ha spread across all countries in the world putting restrictions on movements across borders in order to contain its spreading. The novel Covid19 pandemic has denied Rwanda a chance to host the 26th CHOGM meeting. Rwanda was already in high gears of preparations for the long awaited CHOGM conference. Unfortunately, all this was shattered when the deadly Coronavirus hot the whole world restricting movements and killings millions of people. Rwanda was the last East African country to join CHOGM in 2009. The commonwealth Secretariat informed the whole world that the postponement of the 26th Chogm conference in Kigali was necessary given the world's current health state. Right now, all countries are fighting to combat the spread of Coronavirus as a priority.
When will be the next Chogm?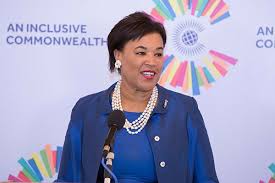 The actual dates for the next Chogm meetings are uncertain a the whole world is still fighting the Virus. However, Rwanda will remain the next host of the Commonwealth heads of governments meeting once the world stabilizes. Rwanda has continued its initial preparations to construct roads in preparations to host the global Chogm. We still believe and hope for the best after the defeat of the deadly Virus
About Chogm
The commonwealth Heads of Governments Meeting is a biennial summit meeting of the de facto leaders from all commonwealth nations. Chogm was established in 1971 and Singapore was the first country to host Chogm meetings. Chogm is made up of 54 countries which include
1. Antigua and Barbuda
2. Australia
3. Bangladesh
4. Barbados
5. Belize
6. Botswana
7. Brunei
8. Cameroon
9. Canada
10. Dominica
11. Fiji
12. The Gambia
13. Ghana
14. Grenada
15. Guyana
16. India
17. Jamaica
18. Kenya
19. Kiribati
20. Lesotho
21. Malawi
22. Malaysia
23. Malta*
24. Mauritius
25. Mozambique
26. Namibia
27. Nauru
28. New Zealand
29. Nigeria
30. Pakistan
31. Papua New Guinea
32. Republic of Cyprus*
33. Rwanda
34. Samoa
35. Seychelles
36. Sierra Leone
37. Singapore
38. Solomon Islands
39. South Africa
40. Sri Lanka
41. St Christopher and Nevis
42. St Lucia
43. St Vincent and the Grenadines
44. Swaziland
45. The Bahamas
46. Tonga
47. Trinidad and Tobago
48. Tuvalu
49. Uganda
50. United Kingdom*
51. United Republic of Tanzania
52. Vanuatu
53. Zambia
54. Zimbabwe
Other global events affected by Corona Virus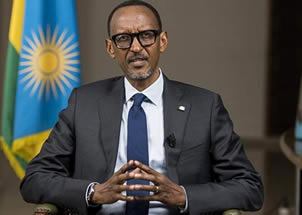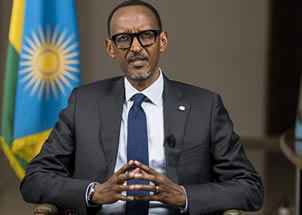 Besides Chogm, there are other numerous global events that have affected by the deadly Coronavirus. Some events have been canceled while others postponed to a future date. Among the global events on ice include:
• Tokyo 2020 Olympic games
• European Championships
• United Nations Conferences
• Sports Activities
• Economic Forums
• NASCAR
• Kentucky Derby
• Major League Soccer
• National Hockey League
• League Baseball
• Wimbledon
• French Open
• N.C.A.A
• The Metropolitan Museum of Art
• The Louvre Museum
• The Cannes Film Festival
• The Edinburg International Festival
• The Eurovision Song Contest
• Uganda Marty's Day
• St Patrick's Day Parades
• Glasteonbury
• The New Orleans Jazz Heritage Festival
• The Tribeca Film Festival
• The New York International Auto Show
•
All these events have been either cancelled or postponed to a further unknown date.
Corona Virus in Rwanda
Rwanda registered her first coronaVirus case on 14th March 2020 and was the first East African country to register Covid19 positive case. President Kagame rushed to lockdown all activities and movements in Kigali Rwanda for over a month. People were given relief food to take them through the lock down. However on 4th May 2020 Rwanda eased lockdown and people were allowed to go back to normal work keeping all Covid19 safety precautions in place. Apparently, Rwanda has registered 261 positive cases, 129 recoveries and Zero death.
Current State of tourism in Rwanda
All tourism experiences in Rwanda are currently on temporary suspension to prevent the spread of the deadly Virus. All border points are crossed to prevent cross border movements. Also, all national parks and other tourism points in the country are out of bounds for travelers and the public. Primate national Parks, Volcanoes and Nyungwe Forest National parks were closed first to protect the endangered mountain gorillas and chimpanzees from contracting the deadly Virus. Mountain gorillas and chimpanzees share over 98% of human genes that make them susceptible to human genes of which Coronavirus is among. Fortunately, Rwanda Development Board relaxed on its permit cancellation and booking policies. Travel operas and travelers can reschedule and postpone mountain gorillas and chimpanzee permits to any date within 2 years without facing penalty.
The initial plans of hosting the 26th Chogm in Rwanda have been called off till further notice. The general public will be informed on when the next Chogm meeting will take place still in Kigali Rwanda.
Gorilla Trek Africa gives you all the details you want about Rwanda Safaris!