If you wish to see the big five mammals in Rwanda, this 3 days tour to Akagera NP would be rewarding with Gorilla trek Africa. Akagera NP is the only savannah national park in the country and is dominated by open and woodland savannah as well as a cluster of swampy lakes. The Park stretches to the Tanzanian border and is an extension of the Tanzanian open plains. A game drive in Akagera park, may reward visitors with sights of lions which were re-introduced in 2015, Black Rhinos which were re-introduced in 2017, elephants, giraffes, zebras, buffaloes and many antelope species. A boat ride along L. Ihema, may reward you with sights of hippos and crocodiles
Trip summary
Day 1: Pick up from Kigali or Akagera NP.
Day 2. Game drive and boat cruise
Day 3. Game drive and transfer back to Kigali
Day 1: Transfer to Akagera NP and evening game drive
You will be picked from Kigali upon arrival in the afternoon and transfer to Akagera NP. Enter the park while game viewing and proceed to your
lodge. Overnight at Akagera Game lodge (deluxe)/ Ruzizi tented lodge
(luxury)
Day 2: Morning game drives and afternoon boat cruise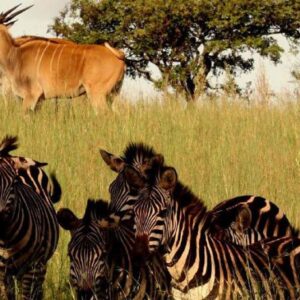 In the morning, you will take a game drive to the northern part of the
park in search for a variety of wildlife species like lions, elephants,
buffaloes, giraffes, zebras and several species of antelopes. In the
afternoon, you will go for a boat cruise on L. Ihema. Overnight at Day 1.
Day 3: Game drive and transfer back to Kigali
In the morning, you may take a short game drive and then return to Kigali depending on your departure schedule.
Gorilla trek Africa helps you to book arrange a tailor made 3 days tour to Akagera National park
Tour Inclusions
Park entrance fees
Full time English speaking guide
Accommodation and meals
All activities in the itinerary
Transport
Bottled drinking water
Tour Exclusions
Extra activities not in the itinerary
Tips
Shoppings
Alcoholic beverages

.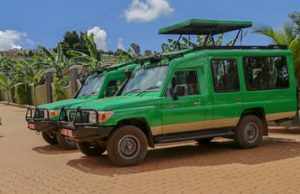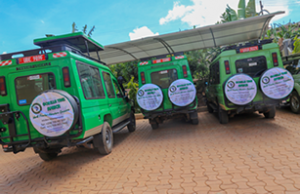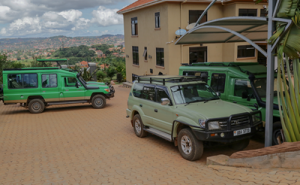 .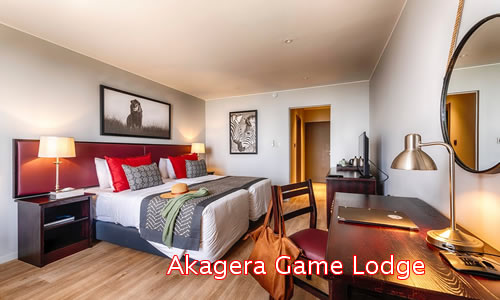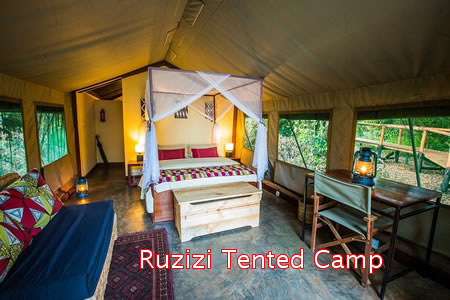 .
Mandatory hand washing
Mandatory face masking
Keep a distance of 2 meters away

Before boarding your plane, you will be required to show your covid 19 negative test results which should be valid for not more than 72hrs (applies for both Rwanda and Uganda)
Also you are supposed to fill a locator form (link below) which you will also be asked before boarding (failure to have it, you will be denied boarding)

Once you arrive in Kigali, you will take another covid 19 test and be in self quarantine at any of the chosen hotels in Kigali for 24hrs as you wait for your covid 19 test results

You will then start your tour after your results have returned and you are proved negative

These results expire every after 72hrs, hence if your tour is still going on, you will need another test to allow you enter any other park or do any other activity after 72hrs of your test. (This applies to Rwanda only, not Uganda)
Before departure from Rwanda or Uganda, you need to do another covid 19 test not more than 72hrs before your departure as you will be required to present your results before boarding your departure flight.
While on your tour, you are advised to carry your masks and maintain social distance whenever you are in the public
.
For any inquiries, booking and travel related questions, contact us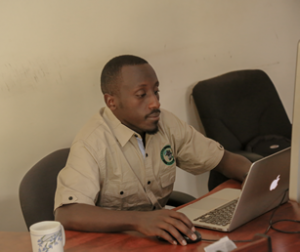 .
.