This tour will offer you an opportunity to explore and understand the Kivu region better. From the Eastern Gorillas (both mountain and lowland species), to the orphaned primates of Lwiro and then the traditional lifestyle of the people and their agricultural practices at the un disturbed island of Idjwi, will all be a great spectacle. You will be able to explore the Virunga mountains to look at the mountain gorillas and later take a ferry to South Kivu province to visit the lowland gorillas; one of the subspecies of the Eastern gorilla. You will begin and end your adventure in Kigali but making Goma your beginning and ending point is also an option.
A ferry along L. Kivu will give you a chance to explore the waters of this Volcanic Lake, believed to be one of the biggest producers of methane gas and Africa's highest lake in terms of altitude. A trip to the Lwiro primate sanctuary will help you understand the conservation work so far done in the rehabilitation and protection of the Primates of Congo, while an excursion to the remote Idjwi island may leave you in awe of such an old-fashioned lifestyle in the 21st century era.
Trip Summary
Day 1. Pick up from Kigali and Transfer to Goma
Day 2. Transfer to Kibumba Tented camp
Day 3. Gorilla Tracking
Day 4. Transfer to Goma and take a ferry to Bukavu (South Kivu province)
Day 5. Lowland Gorilla Tracking
Day 6: Visit Lwiro Primate Rehabilitation Center (Centre de Rehabilitation des Primates de Lwiro, or CRPL)
Day 7: Visit Idjwi Island
Day 8: Transfer back to Kigali
Detailed Itinerary
Day 1. Pick up from Kigali and Transfer to Goma.
Your guide will pick you up from Kigali in the morning and drive you northeast to the Congo border where your Congo guide will pick you up from after clearing with immigration and drive you to Goma for overnight at La Joie Plaza hotel.
Day 2. Transfer to Kibumba Tented camp.
Your Congo guide will pick you up in the morning and drive you to Goma Virunga National park office to get cleared and pick your gorilla permits as you proceed to join the convoy for a transfer to Kibumba Tented camp at the edge of the park.
Day 3. Gorilla Tracking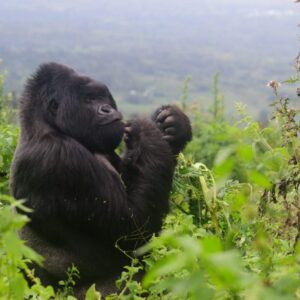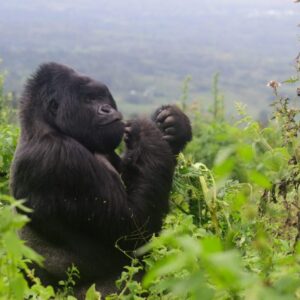 After an early breakfast, you will be transferred to the park headquarters for briefing about the dos and don'ts while with the gorillas and proceed to track gorillas in Virunga NP. Once you catch up with them, you will be allowed a maximum of 1hr to observe and take photos. You will have an opportunity to ask your guides about anything you need to know about these gentle giants. Later return to your lodge for a late lunch and relaxation. Overnight at Kibumba Tented camp
Day 4. Transfer to Goma and take a ferry to Bukavu (South Kivu province)
In the morning, you will transfer back to Goma and catch a ferry to the Bukavu at the lower end of L. Kivu. The cruise from Goma to Bukavu may reward you with beautiful views of the lake with it's swam of boats that often troll these waters in search for fish. You may also be captivated by sights of birds flying to small islands along the way. Upon arrival, you will be transferred to Panorama hotel.
Day 5. Lowland Gorilla Tracking
In the morning you will go for briefing at the Kahuzi Biega park headquarters and proceed to track the low land gorillas in these low land forests. Upon meeting them, you will be allowed to be with them for not more than 1hr before returning to your lodge. Unlike the mountain gorillas, these ones are somehow easier to trek since the terrain is not steep. Overnight at Panorama hotel.
Day 6: Visit Lwiro Primate Rehabilitation Center (Centre de Rehabilitation des Primates de Lwiro, or CRPL).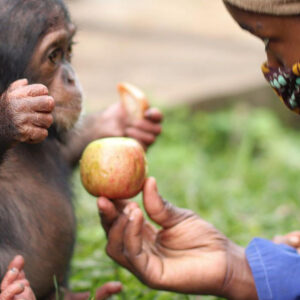 In the morning, you will be driven to the nearby Lwiro Primate Rehabilitation centre that was formed in 2002 at the end of the second Congolese war that left many primates affected due to increased levels of poaching and habitat loss. The center was formed by two Congolese institutions; Institut Congolais pour la Conservation de la Nature (ICCN) and Centre de Recherché en Sciences Naturelles (CRSN).
The facility now shelters about 92 chimpanzees and 108 monkeys of 12 different species, all of them victims of the illegal animal trade or poaching.
You will spend time touring the facility and learning much about primate conservation in Congo. You may have an opportunity to offer support to the project if you wish to. In the afternoon, return to your hotel at Panorama for overnight.
Day 7: Visit Idjwi Island
In the morning take a canoe to Idjwi Island, also known as the 'Island of Peace' since it has never experienced any civil disruption unlike other places in this Volatile Kivu region. The island is home to two tribes including the minority indigenous Pygmy community that claims original ownership of the island and the majority Bahavus who shifted came around the 17th Century. Captivating views of fishing boats that line the horizon will welcome you to this magnificent yet remote island where life is generally humble and medieval.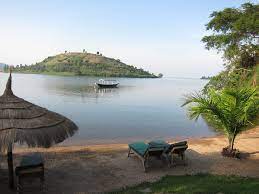 The island covers an area of about 310 sqkm and is D. R. Congo's largest lake Island and the second largest of its kind in Africa. Population growth has led to depletion of most of the resources like land and forests and deforestation is a major threat to the island now.
A trip here will enable you to explore the coffee plantations of these peaceful people since coffee growing is the major activity here followed by fishing and pottery. You may purchase a few items like water pots or other pottery artifacts to help support the local community. Spend time at the island as you learn about the lifestyle of these people before taking a trip back to your hotel in the afternoon. Overnight at Panorama hotel.
Day 8: Transfer back to Kigali
In the morning, your driver guide will drive you to the border where your Rwandan guide will pick you up from and drive you northwards to Kigali for drop off at the airport or hotel.
Price Inclusions
• Gorilla permits
• Accommodation and meals
• Driver guide
• Enroute meals
• Bottled drinking water
• Park entrance fees
• Ranger guide fee
Price excludes
• Alcoholic drinks
• Flight and visas
• Driver guide tip
• Porter fee
• Other personal expenses
Inquire
Safari Lodges and Vehicles