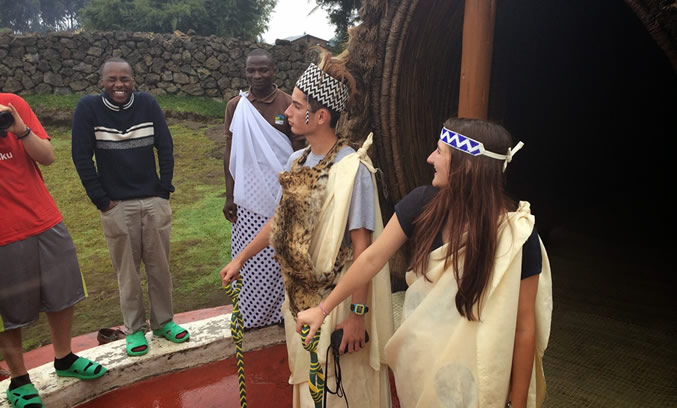 The rich culture and history of Rwanda are among the top reasons why most travelers visit this small land of a thousand hills. Travelers who visit cultural centres in Rwanda such as the Iby'iwacu cultural village are introduced to the norms, traditions and beliefs of Rwanda people. Local practices and dances are performed to entertain travelers. Intrestingly, visitors are given chance to take part in some activities such as brewing local alcohol and cooking local foods among others. Tis make them feel as part of the local community.
People and Culture
Anyone who visits Kigali by car goes on something like a roller coaster ride. The circuits over the hills are a superb lookout spot commanding a superb panorama of the city and the surrounding hills.
Kigali, the capital of Rwanda, is both a modern business center and a lush garden city, sprawling attractively over verdant slopes in the very heart of the land of a Thousand Hills. The main port of entry to Rwanda, Kigali is serviced by a modern airport, and connected to neighboring Uganda and Burundi by zippy surfaced roads. It boasts a range of hotels to suit all tastes and budgets, and a selection of restaurants serving cuisine from around the globe.
Kigali, despite concessions to modernity, retains a satisfyingly organic shape and unpretentious low-rise charm. The compact city center, which surrounds a busy, colourful market, is studded with souvenir stalls displaying fine local craftsmanship, while leafy avenues wind through hilly suburbia, and the atmospheric Muslim quarter. Safe, and overwhelmingly friendly, Kigali enjoys a temperate high-altitude climate which belies its tropical location and appearance, and is centrally located within three hours of most of Rwanda's tourist sites.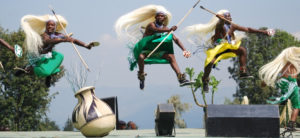 Butare is Rwanda's second city, Butare, situated 135km south of the capital, is the intellectual and cultural heart of the nation, set a short distance from the traditional seat of the feudal monarch, and the site of numerous academic institutions including the country's largest university. The main road through this compact and sedate small city is lined with inexpensive but comfortable hotels and breezy terrace restaurants. On the outskirts of Butare, Rwanda's National Museum houses the finest ethnographic collection in East Africa. The absorbing displays of traditional artifacts, illuminated by turn-of-the-century monochrome photographs, provide insights into not only Rwanda's pre-colonial lifestyles, but also its subsequent development into a modern African state. Within easy day-tripping distance of Butare, the Royal Palace of Nyanza is an enormous traditionally constructed dome, no longer in active use, painstakingly maintained as a museum.