Are you looking for the best photographic destination in Africa, Uganda is one of the top photogenic places on this planet. The Pearl of Africa is again hit the world travel news as the 3rd must photograph destination in the world. The remarkable pictures of Mgahinga gorilla national park, three Virunga volcanoes, and Lake Mutanda saw Uganda make it to the 3rd among the top 10 must-visit destinations in the world. This was during the launching of new smartphones by Huawei Communication Company. The only other African destination that was recognized for exceptional photographs is Victoria Falls in Zimbabwe ranked 6th must photograph destination. Mgahinga gorilla national park is Uganda's smallest park one of the two gorilla tour destinations in Uganda. Mgahinga is home to Nyakagyezi gorilla family, golden monkeys and three extinct Virunga Volcanoes. The ranking of Uganda as a must photograph destination is proof that Uganda is an indeed the Pearl of Africa. A combination of Mgahinga Park, Lake Mutanda and Virunga Volcanoes make scenic wonder that no traveler should miss. Lake Mutanda has been ranked as the most beautiful lake in the world. Uganda is undeniably an exceptional travel destination different from anything else in Africa.
The top tourism activities in Mgahinga gorilla national park include:
• Mountain gorilla trekking
: The park is home to Nyakagyezi gorilla family and a visit to trek gorillas is the most done tourist activity in this park.
• Golden Monkey trekking
: Mgahinga forest is also home to the endangered golden monkeys and the only place to see these endangered species. In the whole of Uganda. The other population of golden monkeys lives in Rwanda's Volcanoes National park.
• Batwa cultural trail
: A day with Batwa pygmies is a life-changing experience. Batwa will guide you into Mgahinga forest to demonstrate their traditional forest life and how they lived in harmony with wild animals.

• Mountain climbing
: A hike to the summit of any Virunga Volcanoes (Muhabura, Gahinga, and Sabyinyo) is a memorable experience that you will live to remember.
• Bird watching
• Forest walks
• Caldera walk
Other Accolades That Uganda has achieved
Besides ranking as the must photograph destination, Uganda the Pearl of Africa was of recently recognized by CNN. According to CNN, Uganda's Bwindi Impenetrable Forest National park is the most beautiful place in the world, which offers travelers with the best, hiking trails and gorilla trekking tours in the world. Also, the United Kingdom National Geographic Traveler listed Uganda among the must-visit travel destinations in 2019.
Other must photograph destinations in the world
In addition to Uganda, Gorilla Trek Africa brings you others must photograph destinations in the world. These include:
1. Colombo, Sri Lanka
Colombo, the largest and commercial city was ranked number one photograph destination in the world. Colombo is a tourism gateway to Sri Lanka with an endless what to see and do offering travelers with exceptional memorable experience. Among the things to see in Colombo include National museum, Colonial building, Gangaramaya temple, Beira Lake, Independence memorial hall, Temple of Sri Kailawasanathan Swami Devasthanan Kovil, Turk –Tuk Ride, and Galle Face Green.
2.Kobe/Yokohama, Japan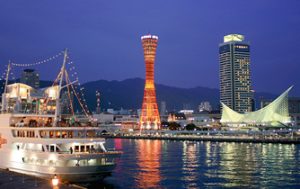 Kobe is Japan's second-largest city, a must-visit destination in the world. Among the must visit places in Yokohama include Sankeien garden, China town, Minato Mirai, Zoorrasia, Yamata and Motomachi, Cup noodles Museum, Ramen Museum, Osanbashi Pier, Kirin beeer fatory and Hakkeijima amusement park. Kobe/Yokohama was ranked 2nd photograph destination.
3. Baden - Baden
Ranked the 4th photograph destination, Baden Baden is a must visit destination in Germany. The top tourism spots in Baden Baden include Lichtentaler Allee, Friedrichsbad, Caracalla Baths, Merkur Bergbahn (Merkur Mountain railway), Altes schloss Hohenbaden, Museum Frieder Burda, Kurgaten (Spa Garden), Geroldsau waterfall, Trinkhalle (pump room), the Opera house, Faberge Museum, Old Town, Roman Bath Ruins, the Paradies Cascade and Brahms house among others.
4. Old San Juan, Puerto Rico
This is one of the most popular cruise destinations and the most visited place in Puerto Rico. The site was ranked 5th photograph destination with lots of things to see and do. Among the things to visit in Old San Juan include Fortresses, Fortaleza Street, Paseo La Princesa, La Rogativa, and enjoy souvenir shopping among others.
5. Victoria Falls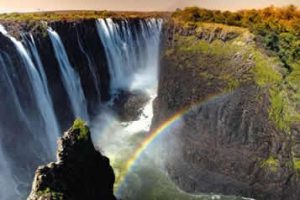 The mighty victoria falls of Zimbabwe were ranked 6th must photograph destination in the world and 2nd in Africa. The Combined height of 108 meters and 1,708 meters width make Victoria falls the strongest waterfall in the world. The waterfall is shared between the borders of Zambia and Zimbabwe and hence can be visited from either country. Sunrise and sunset of the waterfall is a magical experience.
6. Kartarpur, Narowal District, Pakistan
Located in Narowal district, Kartarpur is the 7th must photograph destination in the world. The places you must visit in Kartarpur include Mata Da Mandir, Baba Lalu Ji Holy Place Temple, Hindu Shiv Temple, Sanama Cinema and St Francis Church.
7:Wadi Rum, National Parkin Jordan
Also, known as the "valley of moon", Wadi Rum is a valley made of sandstone and granite located in Jordan. Huawei ranked this valley the 8th must photograph destination in the world, a must-visit for every tourism enthusiast. The top things to do in Wadi rum include Jabal ram mountain, Burdh Rock Bridge, Lawrence;s spring and Jabal Umm ad Dami.
8.Icy Strait Point (Hoonah)
This is the 9th best photogenic destination in the world located in Alaska United States. The cruise ship shop, sightseeing and a tribal dance make your safari to this area memorable.
9.Isle of Harris
Isle of Harris in Scotland is the 10th best photograph destination in the world. the combination of beaches, rich history, beautiful landscapes, foods, drinks, traditions, wild coastline, Artistic side, and locals make this place a must-visit destination.
Uganda is celebrating her ranking as 3rd photogenic destination in world. Visit Mgahinga gorilla National park; capture beautiful pictures of the Virunga volcanoes, Mutanda Lake and green vegetation of the national park for a memorable experience.
To book a wildlife safari in Uganda and Rwanda,