International Air Flights to Rwanda
Check info on Rwanda flights in order to book your Rwanda safari for gorilla trekking in Volcanoes Park, chimpanzees in Nyungwe Forest and game viewing in Akagera National park.
Rwandaair is one of the most active airlines in Africa. This means that your travel to, around and from Rwanda connecting to other destinations is affordable and easy. The ease of connectivity between Rwanda and other African/European countries has made Rwanda a stop centre for most African Safaris. In that case, Rwanda receives the highest number of travelers coming for gorilla safaris in Volcanoes national park, Canopy walk/chimpanzee trekking in Nyungwe forest national park, game viewing in Akagera national park and other wildlife experience in the land of a thousand hills. Fortunately, Rwandaair has direct scheduled flights from Kigai international airport to different destinations which has made it one of the easily accessible tourism destination in East and Central Africa. There are many international airliners flying to Rwanda direct or via Uganda to cater for your travel needs to Rwanda.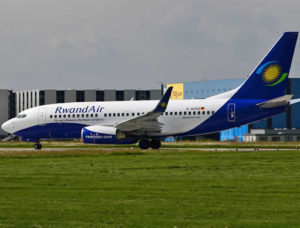 Fortunately, most flights to Rwanda are direct with no stopovers. This saves travelers time and money which would have otherwise become very costly. Getting to Rwanda by air reward travelers with aerial views of Rwanda's beautiful sceneries, green vegetation and the rolling hills after which the country the country is called the land of a thousand hills. Intrestingly, Kigali international airport is situated in Kigali city which make it easy for travelers o do a city tour immediately after their arrival. Travelers can do a kigali city tour right from the airport reaching out to different tourism spots within Kigali before checking in to their hotel/ lodge. The biggest airlines flying to Rwanda are KLM to Rwanda, Turkish airline flights to Rwanda and Qatar airways flights to Rwanda. Below is a list of Rwanda's scheduled flights.
Qatar Airways, Ethiopian Airlines and Rwandair
Other airlines flying to Rwanda
KLM
South African Airways
Precision Air
Air Canada
Brussels Airlines
Air France
US Airways
Kenya airways
The time spent in the space depend on the distance covered and the weather. The average nonstop over flight from Rwanda to the United states take roughly 27h and 51 minutes. This covers a total distance of 8138 miles using the Chicago-Kigali route.
CHECK RELATED TOURS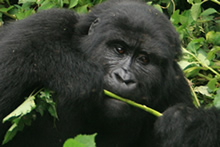 A 7 days Gorilla trekking in Volcanoes National Park, the home of mountain gorillas in Rwanda. This is the best trip for primates enthusiasts!
Enjoy gorilla trekking in both countries – Rwanda & Uganda. Do not miss golden monkeys tracking in either Mgahinga or Volcanoes national parks.
Gorilla safari to Uganda's Bwindi national park and wildlife viewing along the Kazinga channel and on a game drive in Queen Elizabeth national park.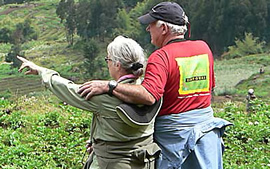 The 6 Days Uganda Gorilla safari takes you to Bwindi national park, Kibale national park for chimps trekking & Murchison falls national park for amazing views of the waterfall.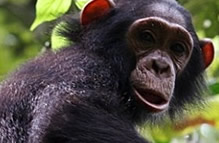 Adventurous taking you to see Uganda's prime National parks like Queen Elizabeth for wildlife, Bwindi for gorilla tours, Kibale for Chimps
A Grand Safari in Uganda that includes Uganda Culture, Gorilla Trekking, chimps trekking, Murchison falls & Lake Mburo tour. This is one of the most rewarding trips offering much to see in less time!
Explore DR Congo for gorilla trekking in Virunga National park; go hiking Nyiragongo Volcano and track gorillas again in Volcanoes, Rwanda.