Rwanda Development Board is reaping big from her luxury gorilla tourism. The confirmation was got from Virtuoso; a respectable international agency network which reported a 114% increase in the number of high-end American tourists to Rwanda. The other countries that were recognized for having a significant increase in American tourist are Egypt, Uruguay, Romania, Malta, the Maldives, and Puerto Rico among others. The accurate data was collected from over 1000 ravel agencies across Africa, Europe, Latin America, Middle East, North America, and Asia-Pacific among others. Rwanda has continued to attract a high number of luxury tourists aimed at exploring new destinations, seeking fresh adventures, tasting less explored cuisines, pleasant climate and retreats for relaxation fro stressful work schedules. In 2017, Rwanda doubled her gorilla permit prices from $750 to $1500 each with a major aim of promoting sustainable gorilla tourism and improving the livelihoods of local people adjacent to Volcanoes National park.
Rwanda Development Board has thrived to promote her tourism products. In 2017, Rwanda introduced black rhinos and lions into Akagera national park to game a country home to the big five game.
Also, Rwanda has invested in constructing luxury lodges and hotels to provide luxury travelers with high-end food and sleeping services. Top market lodges in Rwanda include Bisate Lodge, Amakoro Songa Lodge, One and Only Nyungwe Lodge and Kwitonda Singita Lodge. Singita is the newly opened luxury lodge in the borders of Volcanoes National park. Since its inauguration last month, Singita Lodge has got a 90% booking for August and September and 55% booking for October, November, Decembers and January 2020.
Top tourist attractions in Rwanda
Rwanda is undeniably blessed by nature with numerous exceptional attractions. Among the outstanding tourist attractions in Rwanda that you cannot dare to miss them. The top tourist attractions in Rwanda include:
Mountain gorillas
Living in the jungle forest of Volcanoes National Park, mountain gorillas are number one tourist attractions in Rwanda. The country is home to over 400 mountain gorillas, which have been habituated into 10 gorilla families each gorilla group is visited by 8 people hence 80 permits available for sale every day.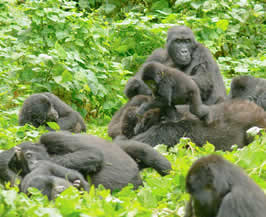 Also, do not the annual gorilla naming ceremony (Kwita Izina) in which baby gorillas are given names. Travelers to trek gorillas in Rwanda are advised to book for gorilla permits at least 6 months before the trekking date to ensure timely planning. Volcanoes National park is located 2-hour drive from Kigali airport hence the easiest to access gorilla destination compared to Uganda and the Democratic Republic of Congo. Hiking to see mountain gorillas in Rwanda is also not as steep as in Bwindi forest hence appropriate for the unfit travelers.
Golden Monkeys
Still, in Volcanoes National park, golden monkeys are a must-visit in Rwanda. Golden monkeys are one of the critically endangered on the red list by IUCN and only reside in Volcanoes and Mhahinga gorilla national parks in Rwanda and Uganda respectively. The playful and lively characters of silverback gorillas make them amazing creatures to be with. Interestingly, golden monkeys are trekked at a very low rate ($100) which is affordable for even budget travelers.
Chimpanzees
Visit Rwanda to trek chimpanzees in Nyungwe Forest National park, southwest of Rwanda. It's undeniable that chimpanzees are one of the key tourist attractions for most travelers to Rwanda. Nyungwe forest is home to the highest chimpanzees in Nyungwe Forest in Central Africa. Chimpanzees in Rwanda are trekked either in the main forest or in Cyamudongo forest. Chimpanzee trekking in Rwanda is complemented with a canopy walk, which offers with exceptional aerial views of the forest, Virunga volcanoes, birds and wildlife in Nyungwe Forest National park.
Big five-game
Visit Akagera national park, home to the big five game. The recent reintroduction of black rhinos and lions in Akagera national park has made Rwanda a home to big five game. Travelers to Rwanda are assured of seeing elephant's lions, leopard's buffalos and Rhinos plus other numerous animals in Akagera national park. Morning and evening game drives are the best way to see wildlife in Akagera National park.
From the above list of attractions, Rwanda is your best travel destination to offer you all your travel needs and expectations. Visit Rwanda today, experience its beauties, stay in luxury accommodation facilities and have fun in this beautiful small country.
RELATED TOURS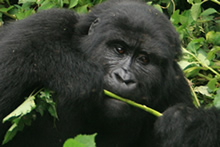 A 7 days Gorilla trekking in Volcanoes National Park, the home of mountain gorillas in Rwanda. This is the best trip for primates enthusiasts!
Enjoy gorilla trekking in both countries – Rwanda & Uganda. Do not miss golden monkeys tracking in either Mgahinga or Volcanoes national parks.
Gorilla safari to Uganda's Bwindi national park and wildlife viewing along the Kazinga channel and on a game drive in Queen Elizabeth national park.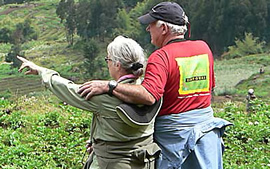 The 6 Days Uganda Gorilla safari takes you to Bwindi national park, Kibale national park for chimps trekking & Murchison falls national park for an amazing view of the waterfalls.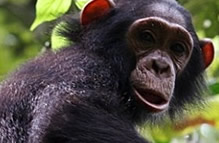 Adventurous taking you to see Uganda's prime National parks like Queen Elizabeth for wildlife, Bwindi for gorilla tours, Kibale for Chimps
A Grand Safari in Uganda that includes Uganda Culture, Gorilla Trekking, chimps trekking, Murchison falls & Lake Mburo tour. This is one of the most rewarding trips offering much to see in less time!
Explore DR Congo for gorilla trekking in Virunga National park; go hiking Nyiragongo Volcano and track gorillas again in Volcanoes, Rwanda.
To book a wildlife safari in Uganda and Rwanda,