After 6 months of construction, the superlative Kigali Arena is finally complete and ready for inauguration. The construction of the new complex commenced in January 2019 purposed to make Rwanda a center for sports events in Africa. After its opening, Kigali arena will begin to host all sports events in Rwanda both nationals and internationals. The seating capacity of Kigali Arena is over 10,000 people big enough. The new complex is so far the biggest indoor sports venue in east Africa and among the top to indoor venues in the whole of Africa. It's with no doubt that the construction of Kigali Arena will promote sports tourism in Rwanda. The complex sits on a 28,000 square meters of and in Remera few meters from Amahoro National Stadium Comprised of 4 entrances, one for the VIPs, the media entrance, Teams entrance, and the general entrance. This will prevent congestion at the entrances when entering and coming out. The complex's parking is big enough to accommodate over 600 vehicles.
Who did the construction?
We recognize and appreciate the quality of work by Turkish engineers who worked for hand in hand with local Rwandese to put up this amazing and outstanding building. The total workforce comprised of 1,700 workers 500 of which were Turkish and 1,200 locals from Rwanda. This was one form of employment opportunities for Rwandese to earn a living and improve their standards of living.
What does it entail?
Well, the new Kigali Arena comprises of 13 cafeteria and restaurants, which will serve all kinds of local international foods/ drinks to the guests. It also has 6 changing rooms for team members, 2 rooms for the coaching staff, 1 fitness center, a medal wall, and a modern doping room.
Expected benefits
Obviously, Rwanda governments and the locals at large expect lots of benefits from Kigali Arena. Firstly, new jobs will be created for locals to work as waiters, waitresses, and managers in the restaurant. Others will work as security guards and many other posts.
Also, Kigali Arena is hoped to host the 2021 FIBA Men's Africa Basketball Championship. In June 2019, Rwanda won a bid to host the men's Africa basketball championship scheduled for 2021.
Besides sports events, Kigali Arena will also host various concerts, conferences, and exhibitions hence promoting MICE tourism in the land of a thousand hills. The new complex will complement the Kigali convention center to host international meetings, conferences, and other related events.
Sports tourism will complement other tourism products in Rwanda such as gorilla trekking in Rwanda Volcanoes National Park, chimpanzee trekking in Nyungwe forest, game safaris in Akagera national park, golden monkey trekking, bird watching, and volcano climbing among others. Visitors who come for conferences and sports in Rwanda will get a chance to explore and enjoy other beauties of Rwanda.
When is the inauguration?
The fact that the structure is now complete and ready for use, it will be officially opened any day in August 2019. The complex will thereafter start to host events and all exhibitions in Rwanda. The actual date for the inauguration will be communicated at any time.
The construction of Kigali Arena is a great achievement for Rwanda. The new complex will promote sports tourism in the land of a thousand hills and bring thousand of travelers from all parts of the world to this small country.
RELATED TOURS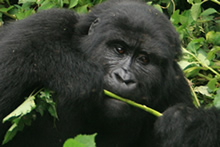 A 7 days Gorilla trekking in Volcanoes National Park, the home of mountain gorillas in Rwanda. This is the best trip for primates enthusiasts!
Enjoy gorilla trekking in both countries – Rwanda & Uganda. Do not miss golden monkeys tracking in either Mgahinga or Volcanoes national parks.
Gorilla safari to Uganda's Bwindi national park and wildlife viewing along the Kazinga channel and on a game drive in Queen Elizabeth national park.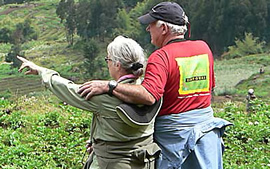 The 6 Days Uganda Gorilla safari takes you to Bwindi national park, Kibale national park for chimps trekking & Murchison falls national park for an amazing view of the waterfalls.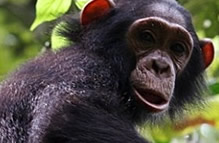 Adventurous taking you to see Uganda's prime National parks like Queen Elizabeth for wildlife, Bwindi for gorilla tours, Kibale for Chimps
A Grand Safari in Uganda that includes Uganda Culture, Gorilla Trekking, chimps trekking, Murchison falls & Lake Mburo tour. This is one of the most rewarding trips offering much to see in less time!
Explore DR Congo for gorilla trekking in Virunga National park; go hiking Nyiragongo Volcano and track gorillas again in Volcanoes, Rwanda.
To book a wildlife safari in Uganda and Rwanda,