Rwanda is a popular gorilla safari destination in Africa. The small country of a thousand hills receives high number of travelers coming to visit the endangered mountain gorillas in their natural habitats. The land locked country is of the three destinations where mountain gorillas live. The other two destinations to see gorillas are Uganda and the Democratic Republic of Congo. Since the time of Dian Fossey, gorilla trekking has become a popular experience in Volcanoes National park and it's a focus for most travelers to Rwanda. If you are planning a Rwanda gorilla trekking guide, Gorilla Trek Africa, a reliable gorilla tour company in Rwanda is at your service. We offer you a complete Rwanda gorilla trekking guide to ensure a peaceful and enjoyable encounter with these endangered primates.
Where do Rwanda Gorillas Live?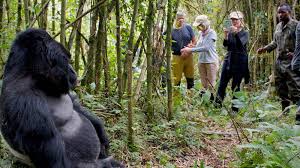 Rwanda Mountain gorillas live in Volcanoes National park located in Musanze province in North Western Rwanda. Spreading over 160 square kilometers and currently undergoing expansion, Volcanoes National park is home to over 400 mountain gorillas, which is a quarter of the world's total gorilla population. There are 10-habituated gorilla families in Volcanoes National park each visited by eight people per day. These gorilla groups in Volcanoes National park include Agashya, Umubano, Karisimbi, Amahoro, Kwitonda, Titus, Susa A, Sabinyo, Hirwa and Bwenge gorilla group. Each family is unique in its kind in terms of their history of formation, size, location and social behaviors. Every gorilla family comprise of between 10 to 30 members headed by a dominant Silverback.
Rwanda Gorilla Permit Prices
You need a valid mountain gorilla permit to allow you visit the endangered mountain gorillas in Volcanoes National park. The permit is a pass/document without which no client can be allowed to see the gorillas. A permit is therefore a password to trek gorillas in Rwanda and other gorilla destinations (Uganda and the Democratic Republic of Congo). Each Rwanda Gorilla Permit costs $1500 paid by all travelers (non foreign residents, foreign residents, East African citizens and Rwanda residents). Rwanda Development Board is a government body responsible for mountain gorilla conservation, trekking and issuing of gorilla permits. You can contact them directly or through any trusted gorilla tours company in Rwanda.
Best time to trek Rwanda gorillas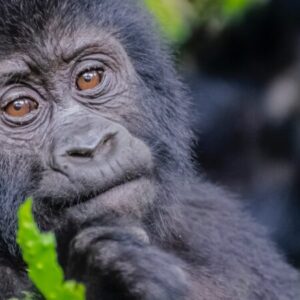 Dry season between June to September and December to February is the best time to trek mountain gorillas in Volcanoes National Park. Trekking through the bamboo forests in search for the endangered gorillas are easier and less challenging in the dry season unlike in rainy season when rains are much leading to slippery and muddy forest grounds. Also, dry season is best for photography and scenic viewing. However due to high demand for gorilla permits in this season, travelers are required to book at least 7 months in advance. On the other hand, wet/rainy season is the best time for budget travelers. The season normally comes with fewer visits which attract discounted offers by service providers majorly hotels, lodges ad transport companies.
What to pack for a Rwanda gorilla safari?
You ought to know the right things to pack for a Rwanda gorilla safaris before boarding a plane. It's with no doubt that a client who has packed the right things will definitely have a good experience with gorillas. Some of the things you should pack for a Rwanda gorilla safari include light waterproof hiking boots/shoes, which ease your walking through the jungle, gardening gloves to protect your hands from thorny scratches and mud, hat to protect your hair and bold head, scarf, rain jacket to deal with the unpredictable forest rains, Long sleeved shirts to protect your soft arms, Long pants tucked into stockings to cover your legs and sweaters. More so, you are reminded to carry insect repellants to protect you from poisonous insect bites. A first aid kit, toiletries, energy giving snacks and bottled drinking water are a not miss. Also, travelers are advised to hire porters who help to carry baggage to and from the jungle plus walking sticks for easy trekking.
What are the rules and regulations of Rwanda Gorilla Trekking?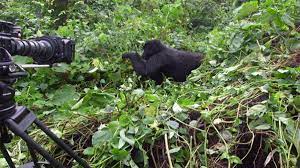 At the start of each gorilla trekking day, travelers are gathered at the park headquarters for briefing on the rules and regulations of gorilla trekking. These rules have been put by Rwanda Development Board to ensure a peace gorilla encounter enhancing the safety of both travelers and the endangered primates. The dos and don'ts of gorilla trekking in Rwanda are similar to those in Uganda and the Democratic Republic of Congo. They include:
• Do not trek gorillas when sick. Gorillas are susceptible to human illness especially cough and flu
• Do not look directly into the eyes of the gorillas. This irritates gorillas forcing them to charge at you
• Do not use flashlight cameras
• Do not litter anything in the park (Travelers are advised to leave nothing but only the footprints).
• Do not touch the gorillas
• Do not eat or drink in front of the endangered gorillas
• Do not smoke in front of the gorillas
• When gorillas charge at you, do not run away but rather step back and move away slowly
• Keep within your group (Do not move alone in the jungle)
• Speak at a low tone. Gorillas love a quiet environment.
In conclusion, Rwanda gorilla trekking is worth doing. Contact Gorilla Trek Africa for trekking advice and bookings!