The 1-day Rwanda gorilla trek is best done when a visitor spends a night in Rwanda before the day of trekking since the experience starts very early in the morning, kicking off with briefing at the park headquarters. Set off at 4:30 am, for a 2 hours picturesque drive to Volcanoes national park found in Musanze province, habitat to endangered mountain gorillas. On arrival, enjoy your breakfast and proceed to the park headquarters at Kinigi for the briefing by the park warden.  At 8:30 am the tour guide will transfer you to the starting point of the gorilla trek.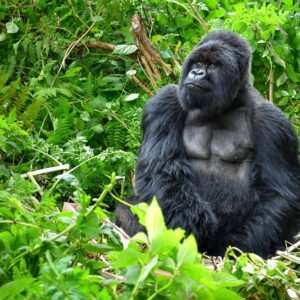 The gorilla groups are allocated to the guests at random at the park headquarters. However, our experienced guides have over time built a strong relationship with the park wardens. They normally talk to them before time and express the clients' interests in specific gorilla groups. They normally get a positive response over this.The trek may last from 1-8 hours depending on the movements of the gentle giants.
On return, your driver will transfer you back to Kigali for drop off at your hotel or at the airport for a scheduled flight back home.

.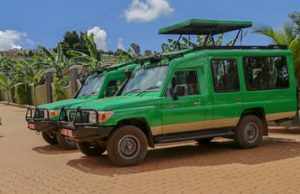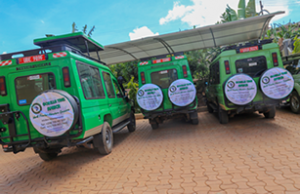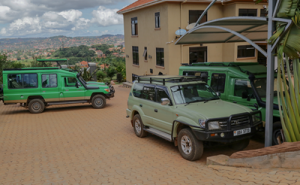 .
Mandatory hand washing
Mandatory face masking
Keep a distance of 2 meters away

Before boarding your plane, you will be required to show your covid 19 negative test results which should be valid for not more than 72hrs (applies for both Rwanda and Uganda)
Also you are supposed to fill a locator form (link below) which you will also be asked before boarding (failure to have it, you will be denied boarding)

Once you arrive in Kigali, you will take another covid 19 test and be in self quarantine at any of the chosen hotels in Kigali for 24hrs as you wait for your covid 19 test results

You will then start your tour after your results have returned and you are proved negative

These results expire every after 72hrs, hence if your tour is still going on, you will need another test to allow you enter any other park or do any other activity after 72hrs of your test. (This applies to Rwanda only, not Uganda)
Before departure from Rwanda or Uganda, you need to do another covid 19 test not more than 72hrs before your departure as you will be required to present your results before boarding your departure flight.
While on your tour, you are advised to carry your masks and maintain social distance whenever you are in the public
.
For any inquiries, booking and travel related questions, contact us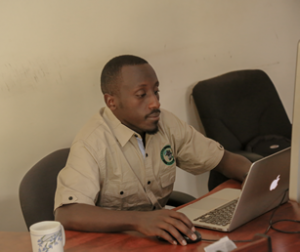 .
.